2012 Teacher of the Year
Sumter County Schools
Teacher of the Year Celebration, September 27, 2012
Sumter County Schools would like to congratulate Ms. Paige Ellis on being selected 2012 Teacher of the Year. Sarah Cobb is both proud and excited to have the district level Teacher of the Year chosen from their school. Sumter County Schools is proud of all of our "Teachers of the Year" and they truly exemplify our goal of being a "Caring, Committed, Community".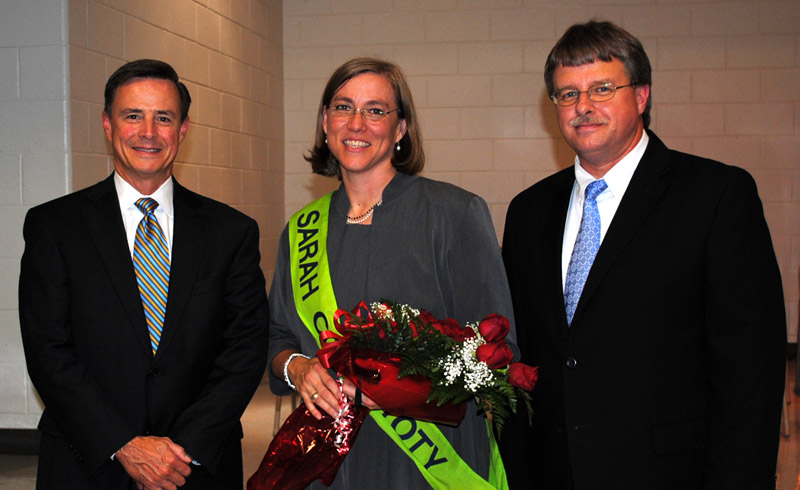 "Most Spirited"
The teachers and staff at Staley Middle School showed their school spirit and represented their 2012 Teacher of the Year candidate Mr. Jerry Sanders. Staley's teachers had the largest presence at the celebration and won the distinction of "Most Spirited".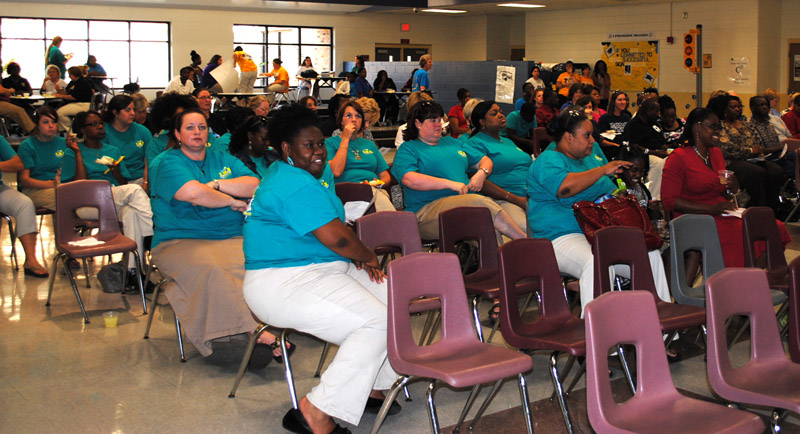 Sumter County Primary cheers for their Teacher of the Year Gail Enloe.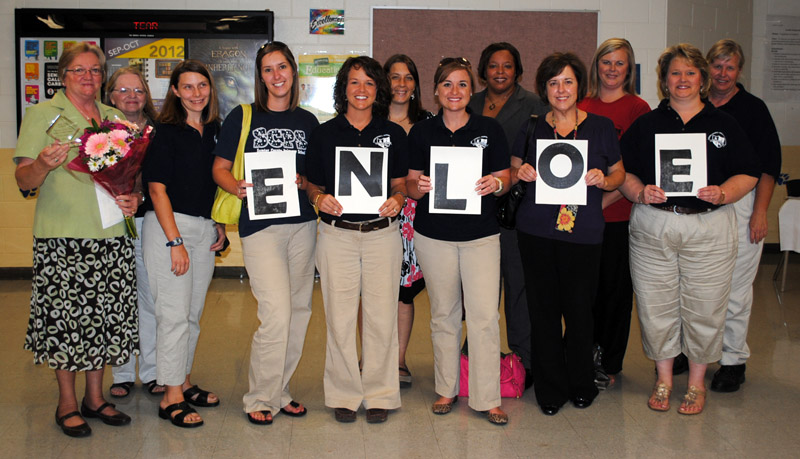 Sumter County Schools 2012 Teachers of the Year
Sumter County Primary / Dr. Sharon Tullis (Principal), Mrs. Nancy Cochran (Asst. Principal)
Teacher of the Year: Ms. Gail Enloe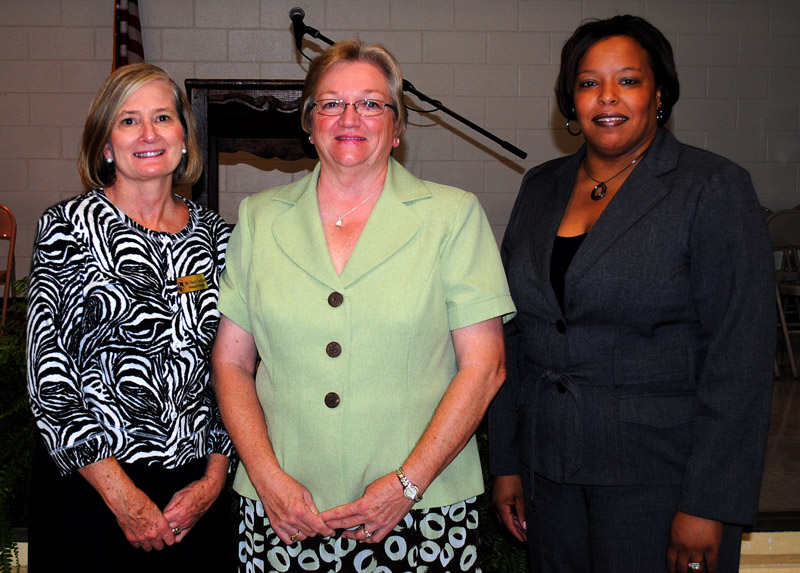 Sumter County Elementary / Mrs. Sharron Marcus (Principal)
Teacher of the Year: Mrs. Shanekia Williams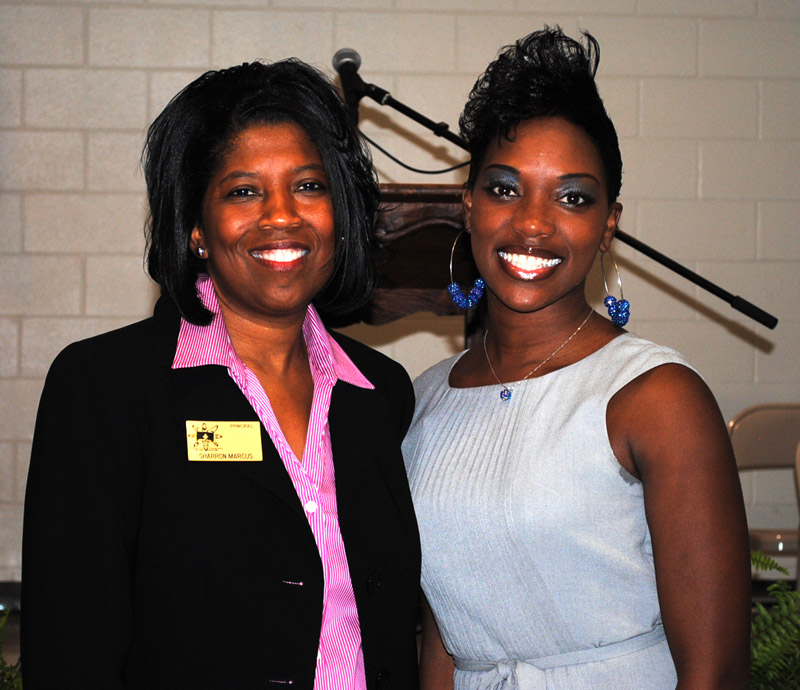 Sarah Cobb Elementary / Mrs. Barbara Watford (Principal), Mrs. Sabrina Pitts (Asst. Principal)
Teacher of the Year: Ms. Paige Ellis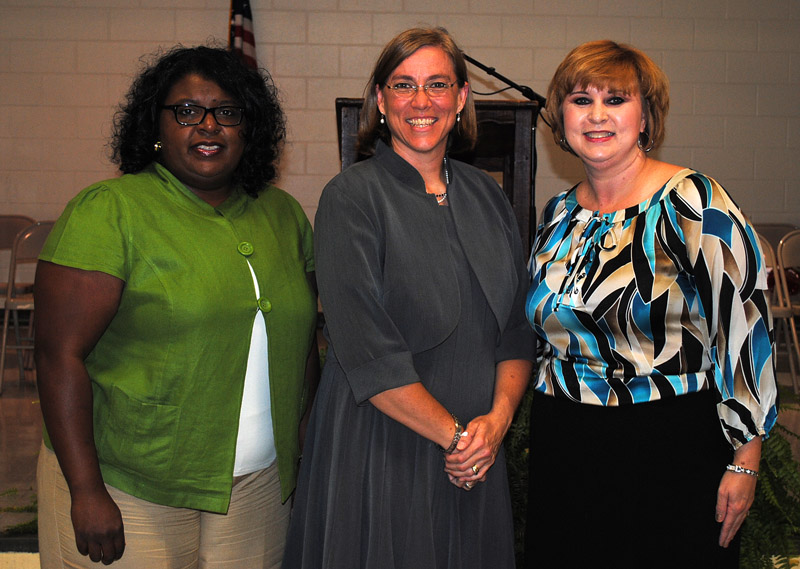 A.S. Staley Middle / Mrs. Victoria Harris (Principal)
Teacher of the Year: Mr. Jerry Sanders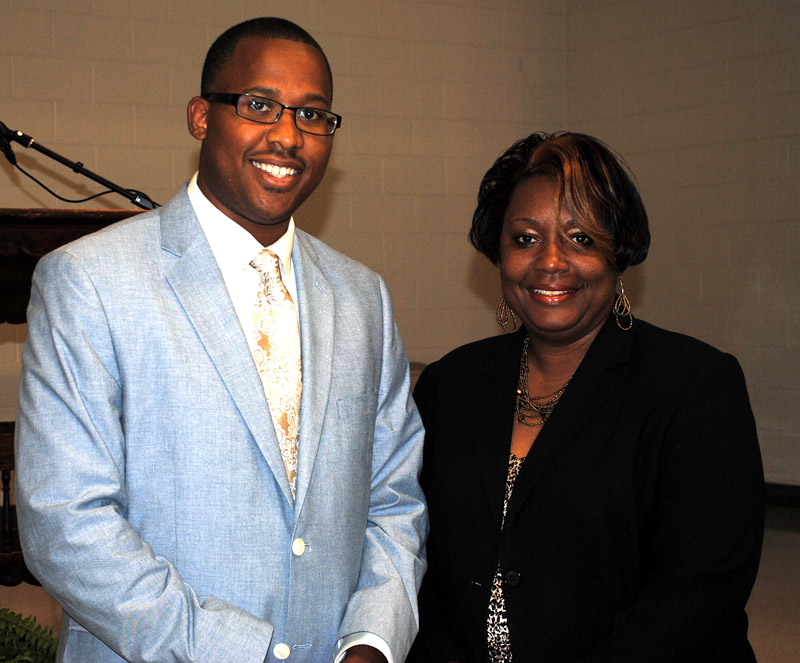 Sumter County Middle / Mr. Kimothy Hadley (Principal), Mrs. Angie Brunson (Asst. Principal)
Teacher of the Year: Mr. Benjamin Mallory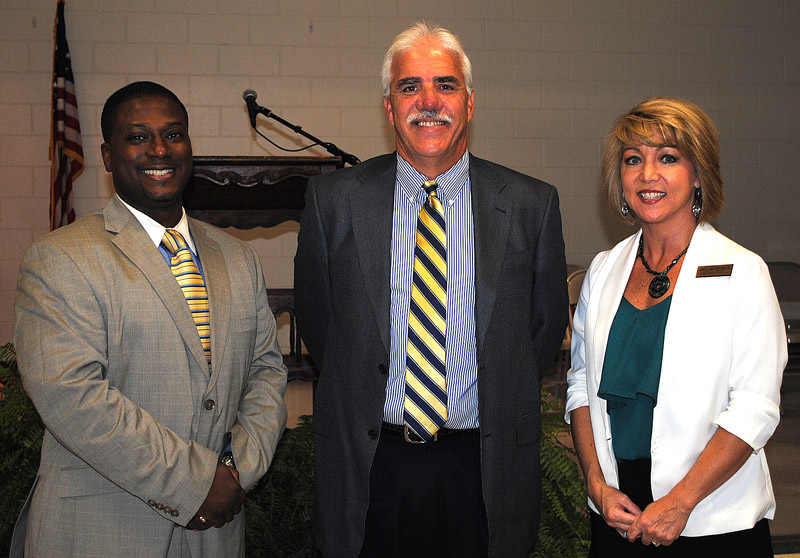 Americus-Sumter North Campus / Ms. Stacy Mack (Principal)
Teacher of the Year: Mr. Andre Slappey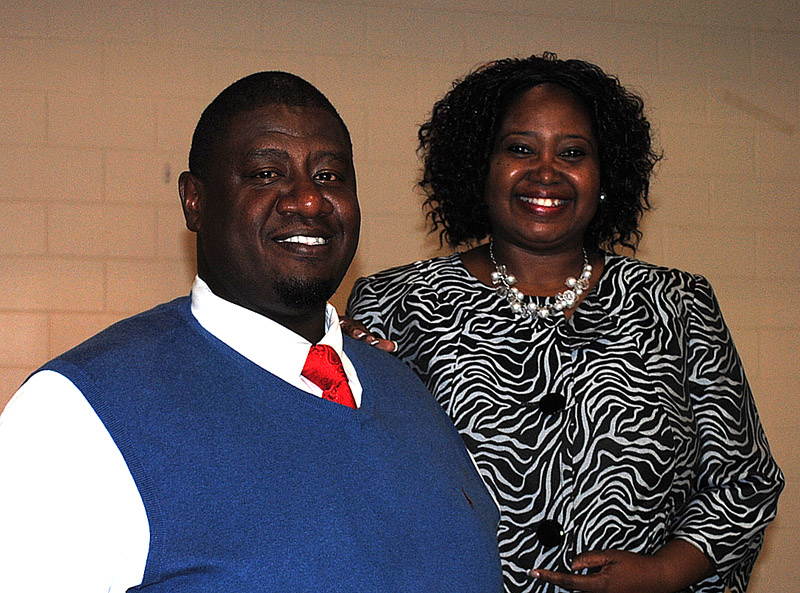 Americus-Sumter South Campus / Mr. Walter Knighton (Principal), Mrs. Rosemery Jones & Mr. Coleman Price (Asst. Principals)
Teacher of the Year: Ms. Naytasha Anderson